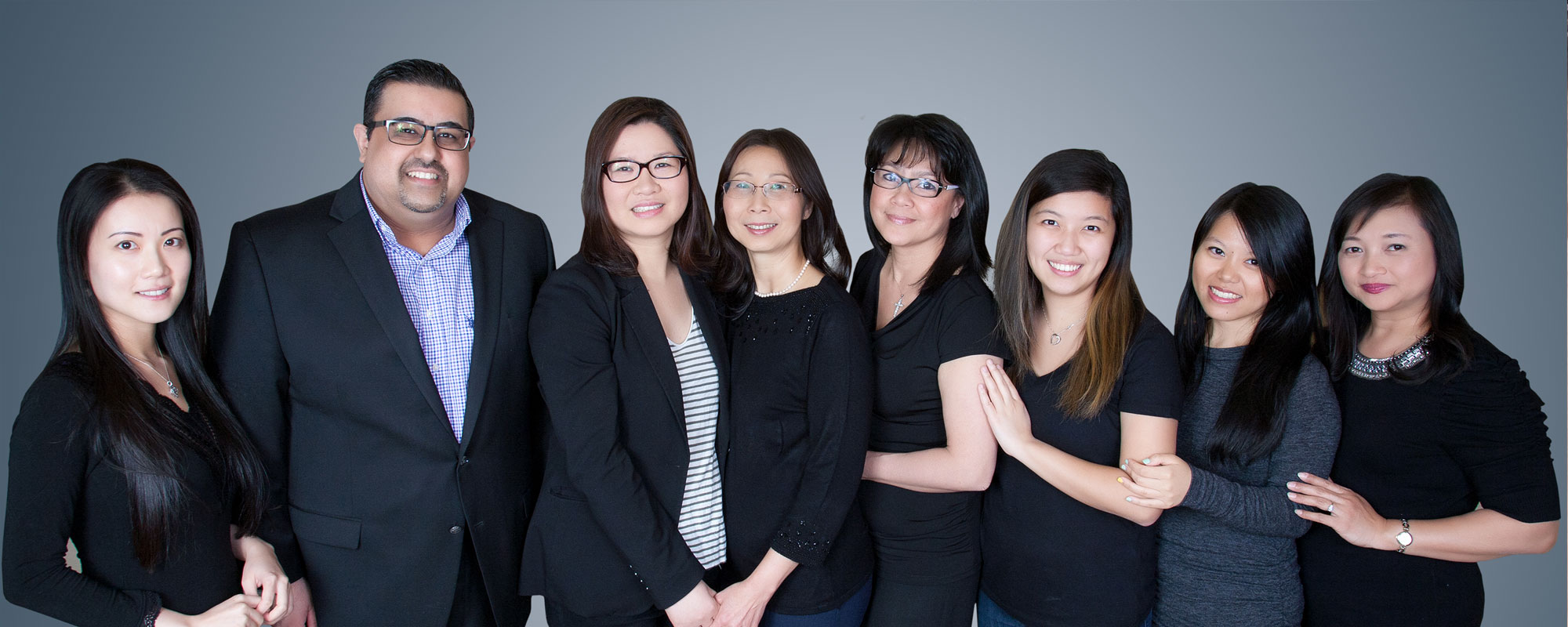 Why Choose Sunrise Village Dental on Hastings Street in Vancouver?
Here in Sunrise Village Dental, our commitment is to go above and beyond at all times for our patients. Our Dentists and dental professionals achieve this by creating the most relaxing, least painful experience you have ever had at a dental office.
This means that everything we do is focused on putting our patients first, and making sure our patients always receive the best dental care and our undivided attention.
What does this actually mean?
We listen to you and provide you with all your dental options, so you can decide on the service that you want and we will never force any treatment on you. Our Dentists will always ask you first what you want, and then our dentists will then work towards achieving your goals. Our Dentists will never try to force you to have the latest dental procedure or something that's quick and easy for us, but might not be the procedure that you are comfortable with or actually need.
Our Dentists will always be 100% honest and will always show you the problem. We believe that honesty is the best policy if we want to retain you as a patient. We're not here to make a quick dollar. We want to build a strong and lasting relationship with each and every patient. At every dental visit, nothing makes us happier than telling our patients their teeth are in great shape and they don't need to consider any procedures in the foreseeable future.
We don't force you to come at a time or place that suits us but is inconvenient for you. We will find a time and a place that suits you. Our Dentists have been known to come in on days off for our patients.
We don't scrimp and save when it comes to planning your dental procedure or rush you through quickly in order to schedule as many patients as possible. Our Dentists leave gaps in their schedule for dental emergencies. A great example is our routine cleaning procedure in at about one hour. Due to business pressures, its become common nowadays for dentists to do this in 20 minutes.
When you add this all together, it means that we are striving to set a new standard in excellence in dental care, and patient satisfaction. So, your reviews and feedback are very important to us. So please do let us know if you think there're areas where we can improve to make your dental experience an even more special one. And you can even tell us if you were less than happy with some aspect of our service – we will appreciate the courage it took for you to speak up.
But we really hope that you won't need to tell us to improve, because everything you've experience at Sunrise Village dental, from the time you place your booking till the time you walk away smiling, will be the best dental experience available anywhere.
How to Find Sunrise Village Dental Clinic
Our dental clinic is located on Hastings Street in Vancouver, BC. Close amenities include London Drugs & Starbucks. Templeton Secondary School is just a few minutes away. Swing by for a consultation or call our dental office at (604) 253-2433 to book an appointment.