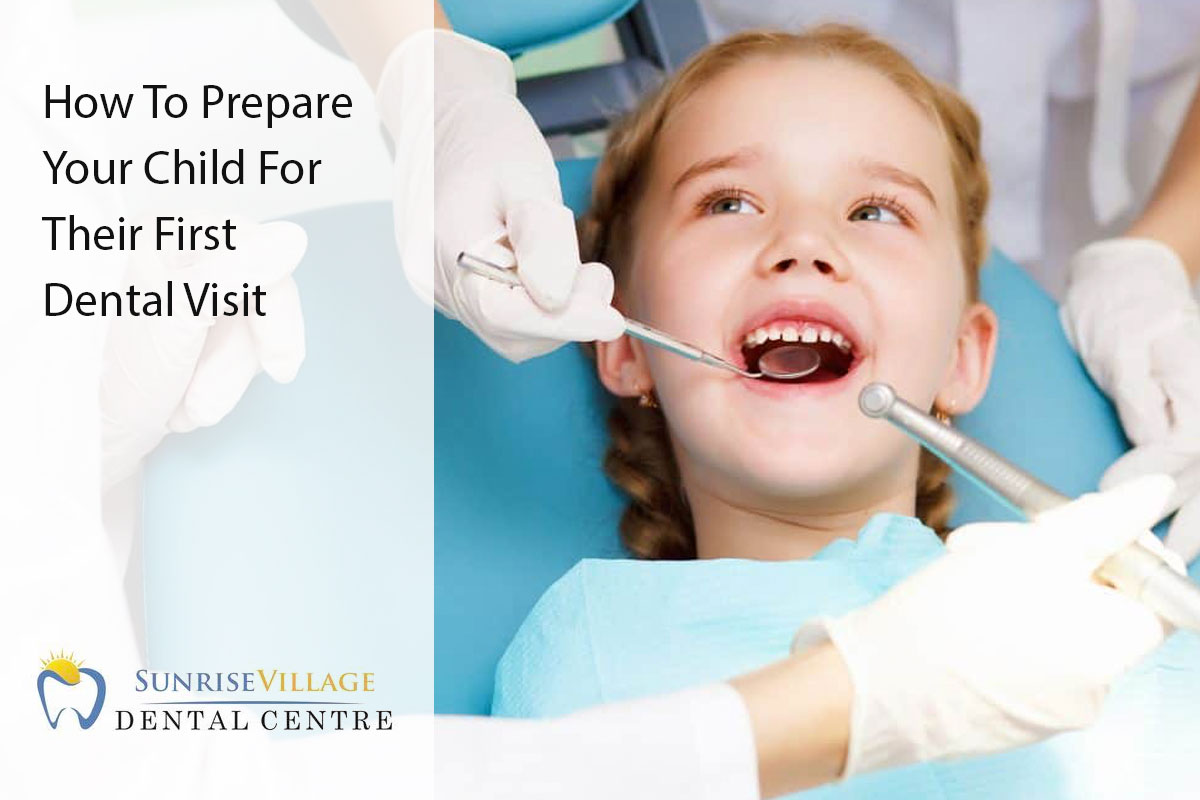 Your child will soon be old enough to visit the dentist. This is an exciting milestone for parents and children alike. But it's also a little nerve-racking too. Fortunately, most dentists are friendly, helpful professionals who are more than willing to help your child. They're going to love spending time with you and your family at the dentist's office too! However, most parents have no idea what to expect from their child's first dental visit. Here are some tips on how you can make the experience a positive one for your child and yourself!
Plan Ahead
Before your child is even a year old, you'll want to schedule their first dental visit. This way, you'll be sure to schedule a time when your child is at the height of their oral health. Plus, it'll give you an opportunity to talk to the dentist about how to best take care of your child's teeth. 
Take A Practice Dental Exam Before Your Child's Visit
Before your child's visit, take them to the pediatric dentist. Your pediatric dentist will likely be happy to take your child for a practice exam. Doing so will give your child a chance to get used to the dentist's office and the surroundings. Your child will also get a chance to see what the dental equipment looks like and feel what it's like to be a patient in the dental chair. Practice exams are especially helpful for children who are apprehensive about visiting the dentist. They can get used to the equipment and surroundings without having to worry about having a tooth extracted or getting a shot.
Communicate With Your Dentist About Allergies And Comfort
You might be surprised to find out how many pediatric dentists are familiar with children who have food allergies. Ask your child's pediatric dentist about their allergy needs and what they'd prefer to use if they have any allergies. While most pediatric dentists will do an exam on a child without any pain, some children experience a little bit of discomfort if they are having a cavity filled. If this is the case for your child, you'll want to let your dentist know ahead of time. Ask your dentist if your child is likely to feel any discomfort during the visit and if so, how they can make your child as comfortable as possible during the procedure. You may even want to bring a pillow or soft blanket with you to the dentist's office.
Ask Specific Questions About Safety And Comfort
During your visit with your child's pediatric dentist, ask them any questions that you have about the visit and the procedure. You may find out that your child is more comfortable hearing certain questions asked. Think about what your child might be wondering about the visit and make sure you have the answers to those questions once you arrive at the dentist's office. It's also a good idea to bring along any reading materials your child might be interested in. This way, you can talk to your child about the information you read together.
Don't Force It
If your child does not want to visit the dentist's office, don't push them. Your child may be scared of the dentist or may just not be ready to visit the dentist yet. Talk to your child about their fears and try to reassure them that it's okay to be scared. If your child is not quite ready for the dentist, it's okay. You can reschedule for another time.
Conclusion
When your child is old enough to visit the dentist, it'll be an exciting experience. Your child will likely be a little nervous, but they'll be glad to have a friend to hang out with while they're there. There are a few things you can do to help make the experience a positive one for your child and yourself. Book an appointment today at Sunrise Village Dental.  Call us at 604-305-3181.