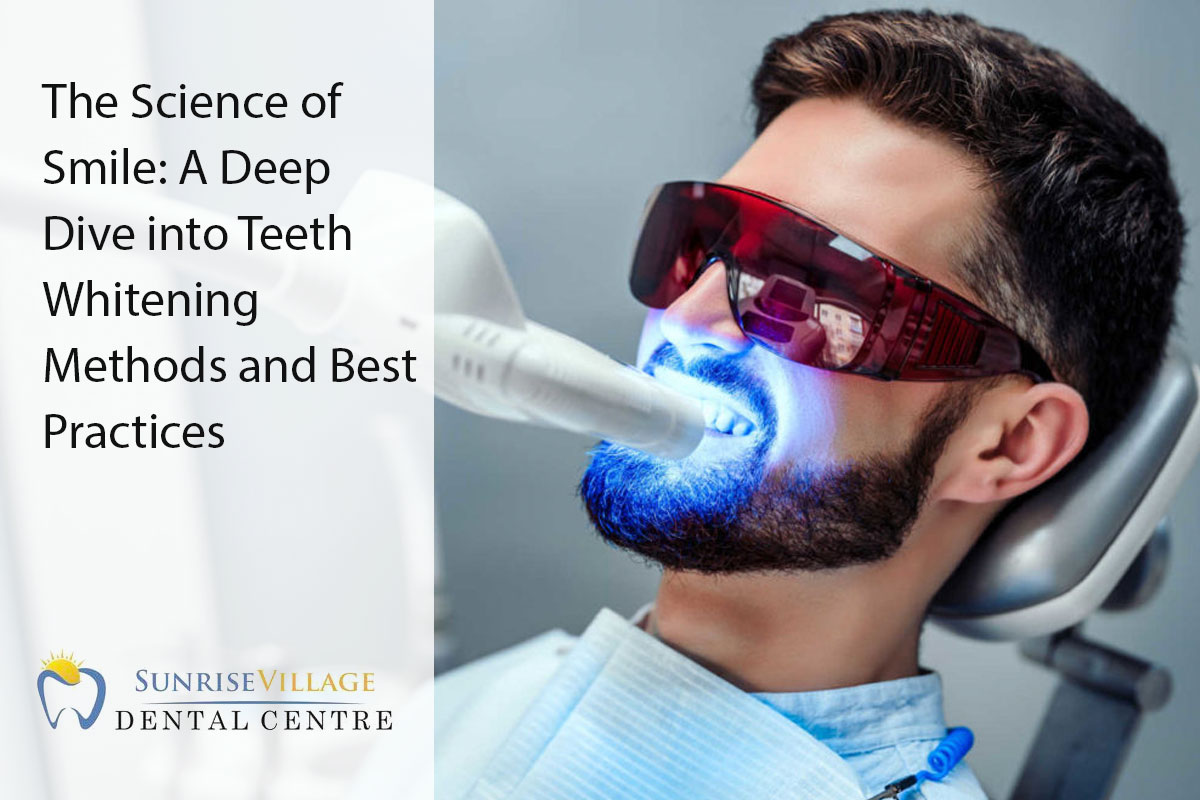 Common causes of teeth discolouration
Teeth discolouration can occur due to various factors. Here are some common causes:
Staining Foods and Beverages: Consuming coffee, tea, red wine, and certain fruits or berries can contribute to surface stains on teeth.
Tobacco Use: Smoking or chewing tobacco can lead to yellowing or brown discoloration of teeth.
Poor Oral Hygiene: Inadequate brushing and flossing may allow plaque and stains to accumulate on teeth.
Age: As we age, the outer enamel of teeth wears down, revealing the yellowish dentin underneath.
Trauma: Injuries to teeth can cause discoloration, either immediately or over time.
Medications: Some antibiotics, antihistamines, and certain medications, especially during childhood, can cause teeth staining.
Genetics: Genetic factors can influence the thickness and colour of enamel, affecting tooth appearance.
Understanding these common causes can help in addressing and preventing teeth discoloration. If concerns persist, consulting with a dentist is advisable for personalized guidance.
Professional teeth whitening methods
At-home teeth whitening options
Natural remedies for teeth whitening
Best practices for maintaining a bright smile
Maintaining a bright smile involves adopting good oral hygiene practices and making lifestyle choices that support dental health. Here are some best practices for keeping your smile radiant:
Regular Brushing: Brush your teeth at least twice a day using fluoride toothpaste. This helps remove plaque and prevent stains from building up.
Floss Daily: Flossing is crucial for removing plaque and debris between teeth, where your toothbrush may not reach.
Limit Staining Foods and Drinks: Reduce consumption of foods and beverages that can stain teeth, such as coffee, tea, red wine, and dark-coloured berries.
Rinse with Water: After consuming stain-inducing foods or drinks, rinse your mouth with water to help minimize the impact on your teeth.
Professional Cleanings: Schedule regular dental cleanings with your dentist to remove plaque and surface stains that may accumulate over time.
Avoid Tobacco: Smoking or using tobacco products can contribute to teeth discoloration. Quitting can improve both your oral health and the appearance of your smile.
Drink Through a Straw: When consuming beverages that may stain, use a straw to minimize contact with your teeth.
Chew Sugar-Free Gum: Chewing sugar-free gum can stimulate saliva production, which helps neutralize acids and cleanse the mouth.
By incorporating these practices into your daily routine and making mindful choices, you can contribute to maintaining a bright and healthy smile.
Conclusion